Company General Information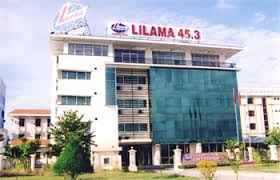 1.Company name :  
Lilama 45.3 Joint – stock Company (Lilama 45.3 JSC)
Registered no.: 4400135344
Registered date: 4th registration, 06th Aug, 2009
Registered at: Quang Ngai Planning and Investment Department
Offices : Quang Ngai
Lot 4k Ton Duc Thang St. – Quang Ngai City – Quang Ngai Province
Tel.: (055) 3 710 320; Fax: (055) 3 710 313
E-mail: info@lilama45-3.com Website: www.lilama45-3.com
REP. OFFICE
+ BRANCH OF LILAMA 45.3 JOINT – STOCK COMPANY IN HA NOI
No. A8/TT7,Van Quan Urban Area, Phuc La Ward, Ha Dong Dist., Ha Noi City
+ BRANCH OF LILAMA 45.3 IN HIGHLAND
Hoa Phu Commune, Buon Me Thuot City, Dak Lak Province
Tel: 0500 3 685 514 Fax: 0500 3 685 513
+ DUNG QUAT FABRICATION FACILITIES
Dung Quat EZ, Tan Hy Hamlet, Binh Dong Commune, Binh Son District
Tel: (055) 3 620 045 Fax: (055) 3 620 045
+ PHU YEN FABRICATION FACILITIES
Binh Kien Commune, Tuy Hoa City, Phu Yen Province
Tel: 057 3 847 212 Fax: 057 3 847 212
Legal : Hoang Viet (Mr)
Representative Chairman and General Director
Mobile Phone: (+84) 0913 445 691
E-mail: hoangviet73@yahoo.com
 2. The process of formation and development
Lilama 45.3 Joint Stock Company (LILAMA 45.3) is the membership of VIET NAM MACHINERY INSTALLATION CORPORATION (LILAMA CORP.). Throughout the operation for past years, LILAMA 45.3 almost makes incessant growth, and entire development in the following scopes: s and high – pressure pipes together with the modern welding technology; testing welding joints by the non – destructive testing (NDT) method. Doing business in exporting and importing the materials and equipment and technological production lines. The objective of company : Executing the works
in safety, guaranteeing technical requirements, handing over projects on schedule as undertaken with customers. Therefore, our company always pay attention to the training professional officers of fields; to the improvement in professional skill of workers,
especially controlling officers of projects, technical supervisors, quality inspectors. These
staffs have enough capacity to execute largescale, complicated technological and high – tech projects. Our company wishes to adhere into joint venture and corporate with trade organizations, customers domestic and in the world.